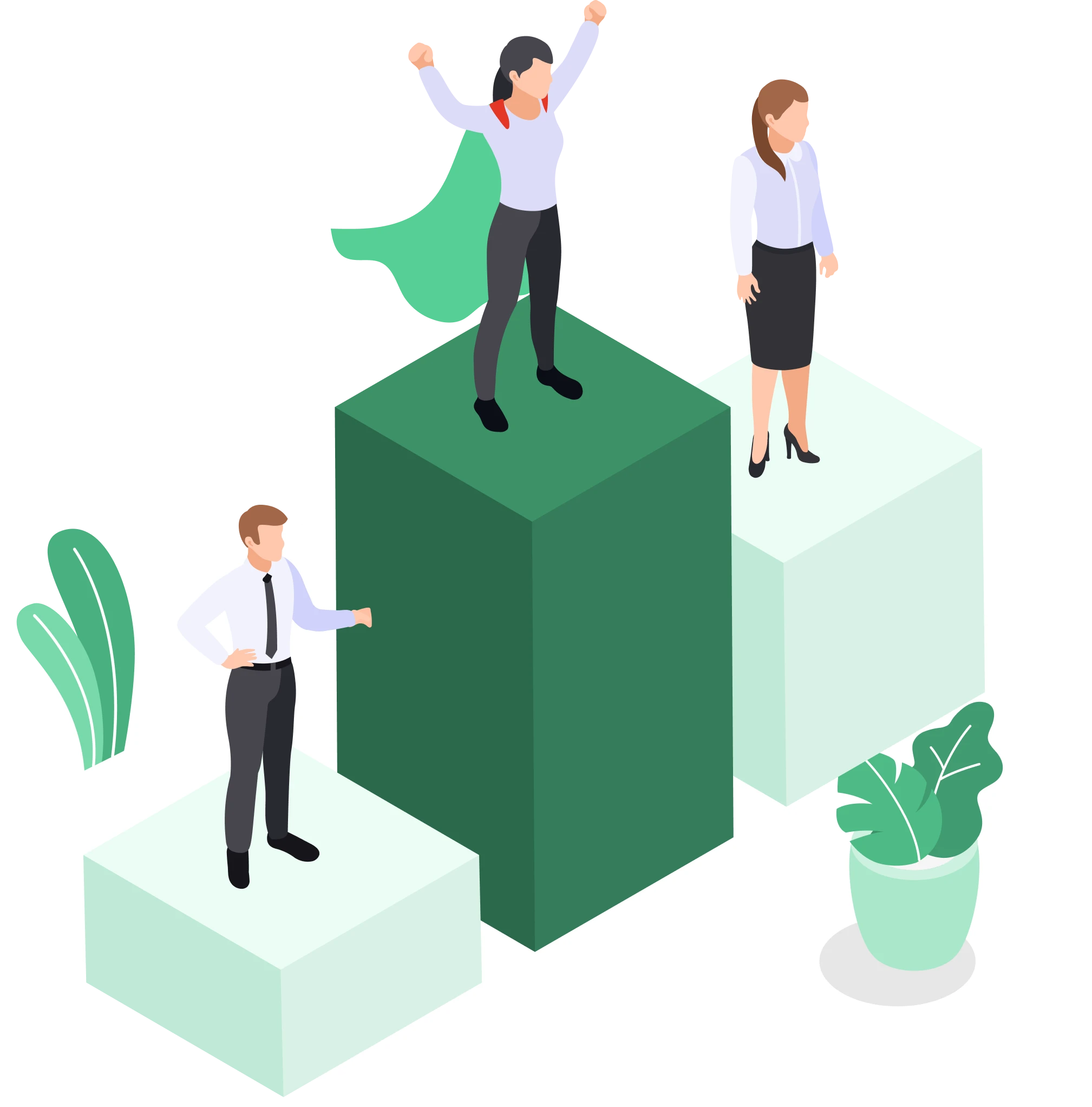 Join Us and Grow With Us
Let your strengths and confidence impress us. If your passion drives you to work in this space, make an impact and have a creative mind with an excellent work ethic, we would love to welcome you to the Syntax Genie family.
Life At Genie
Be a part of a team weaving their magic to build state-of-the-art digital experiences!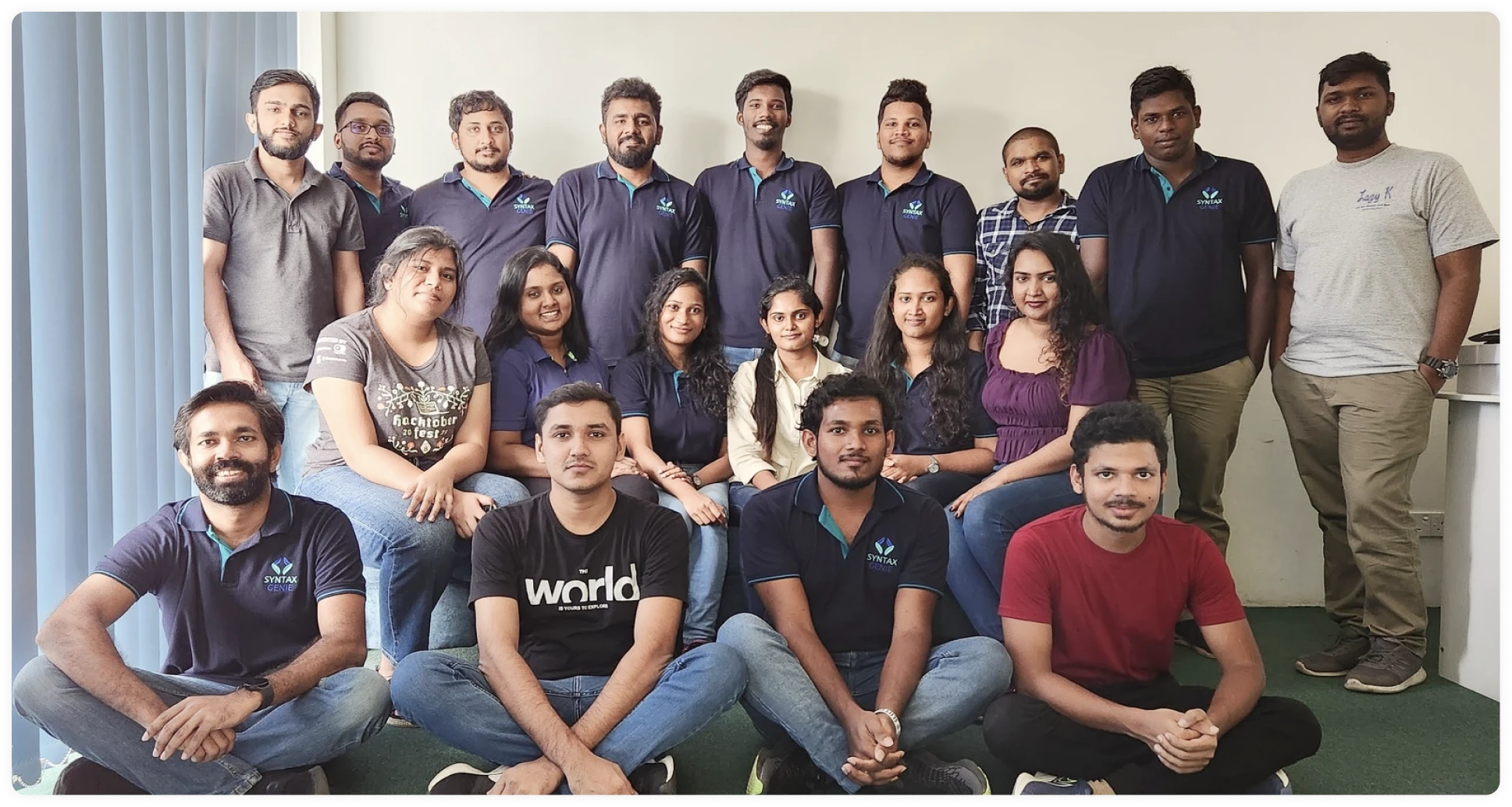 Valuable Career Experience
Get a professional experience by challenging yourself with our different levels of interviews, including tests, face-to-face, and online interviews. We help you narrow down and identify where your passion lies while providing exposure to how a business in your chosen field runs as a collaboration between individuals.
Access to Various Opportunities
If you got skills and a passion for trying more career paths, we have the best local and international project opportunities for you! When working with us, you do not have to stick to one department, but you can work in various other different teams, gain exposure, sharing your knowledge with your colleagues.
Flexibility
As a team, we always encourage the individual growth of our team members. We understand that while working with us is an important part of your schedule, it is not the only commitment you have. We help in the best possible way to manage all your commitments. We have flexible working hours. You can also work at your convenience from home or from the office.
Job Openings
We are looking for diligent problem solvers with a passion for confronting technical challenges to be a part of our team.
What We Expect
Currently following an IT or related diploma/degree program.
Follow best practices and processes under the guidance of the mentor to produce high-quality code artefacts.
High level of attention to detail, good logical and analytical skills, troubleshooting and resolution skills.
Make effective use of engineering tools and technologies.
Build competencies in the product and technology domains to the desired level.
Ability to understand requirements and technical reference documents, charts, and diagrams clearly.
Escalate and communicate issues, risks and concerns to the mentor.
Interest in learning work-related tools and techniques.
Strong collaboration skills.
Follow the intern development plan to sharpen your skills.
Send us your CV with contact details
If planning and executing strong digital marketing strategies and designing creative content that drives high conversion rates is what you love, we're looking for you!
What We Expect
Currently following an ICT, interactive media or marketing-related diploma/degree program.
Excellent communication skills in English; both written and verbal.
Creative thinking.
Awareness of digital media and design platforms.
Ability to create written, video, and/or image content for marketing channels.
Work with the marketing and design teams closely and support marketing campaign planning and execution.
Willingness to learn and grow.
Completing any online courses related to digital marketing and knowledge in Search Engine Optimization (SEO) / Search Engine Marketing (SEM) will be added advantages.
Send us your CV with contact details
We are looking for a dynamic, result-oriented individual with competencies who can be a great value addition to the company, sharing the same passion.
What We Expect
Excellent written English skills.
A high degree of attention to detail.
Provide real-time scheduling support by booking appointments and preventing conflicts.
Handle office tasks, such as filing, generating reports and presentations, setting up meetings.
Record and distribute minutes or other records for meetings.
Manage communication, including emails and phone calls.
Deliver timely, reliable, and accurate information to the management.
Assist with the employee onboarding process.
Compile and update documents of information, insurance, and personal reports relating to employee activities.
Execute employee engagement activities.
Maintain office supplies and coordinated maintenance of office equipment.
Perform other related duties as assigned.
Send us your CV with contact details
Contact Us
Every collaboration starts with a "Hello"!